The soprano "Kammersängerin" Melba Ramos, born in Aguadilla, Puerto Rico, graduated from the "Conservatorio de Música de Puerto Rico", an institution founded by Pablo Casals.
Melba Ramos received first prize in the Metropolitan Opera District of Puerto Rico competitions in 1987, 88 and 89. At the end of her studies she went to Europe, where shortly after she joined the studio of the Cologne Opera from 1989 to 1992 in Germany. Subsequently, he received his first contract from 1992 to 1996 at the "Wuppertalerbühnen".
During these years, Melba Ramos enriched her repertoire with roles ranging from soubrette to lyric coloratura, including Gilda "Rigoletto", Pamina and Queen of the Night from "The Magic Flute", Liù "Turandot", the four heroines from "Les Contes d'Hoffmann" and many others, which she later performed as a guest in the great theaters of the State Opera, Deutsche Oper and Komische Oper, all in Berlin, Reise Opera, Enschede, Holland, Palais de Garnier, Paris, Opera Carlo Felice, Genoa, Teatro Bellini, Catania, Italy, Teatro Arriaga in Bilbao, Spain, Hamburgische Staatsoper, Hamburg, Teatro Municipal de Rio de Janeiro, Brazil, Gran Teatro Liceu, Barcelona, Palau de la Música, Valencia, Opera Comédie, Montpellier and others.among others.
Ms. Ramos has worked under the direction of music directors such as James Conlon, Simone Young, Eugene Khon, Ascher Fish, Vladimir Jurowski, Peter Gülke, Julius Rudel, Nikolaus Harnoncourt, Hubert Soudant and others and stage directors such as Pina Bausch and Jürgen Rose sang, Harry Kupfer, Christine Mielitz, Achim Freyer, Hanz Grazer, Renaud Doucet.
Due to his extensive repertoire, Melba Ramos has participated in numerous concerts and festivals in the cities of Tokyo, Osaka, Yokohama, Kyoto in Japan, "Whitsun Festival" and "Mozart Festival" in Salzburg, "Schwetzingen Festival", "Handel Festival in Halle",and "Autumn Music Days" in Bad Uhrach, Germany. On these occasions she has recorded the works such as Verdi's "Requiem", "La Passione di Nostro Signore Gesu Cristo", Salieri, "Prima la Música e poi le parole" among others.
With more than three decades of successful career, Melba Ramos has roles such as Lucia in "Lucía di Lammemour", Leila, "le Pecheurs de Perles", Norina "Don Pasquale", Fiordiligi, "Così fan Tutte", Vitellia "La Clemenza di Tito", Donna Anna "Don Giovanni", Contessa "Le Nozze di Figaro", Violeta Valery "La Traviata", Cio cio san "Madame Butterly" and many more.
Her vocal maturity has allowed her to expand her repertoire in recent years to include spinto soprano roles such as Floria Tosca "Tosca", Senta "Der Fliegende Holländer", Ariadne, "Ariadne auf Naxos", "Turandot", "Aida", Amelia, "Ballo in Maschera", Leonora "Il Trovatore", Bess in "Porgy and Bess", etc.
Melba Ramos has excelled as a vocal teacher at the "Musik und Kunst Privat Universität Wien" and has also offered master classes and training for professional singers throughout her career.
Personal data
U. S. A. (American)
Training
Interamerican University of Puerto Rico
(San Germán, Puerto Rico 1982-1984)
Conservatorio de Música de Puerto Rico, Pablo Casals
(San Juan, Puerto Rico 1984-1988)
Bachelor of Music (1988)
Master classes
Giuseppe di Stefano, Anna Moffo, Renata Scotto, Joan Donermann, Janet Bookspan
Fixed engagements
Volksoper Vienna 2003-2022
Municipal Stages Wuppertal 2001-2003
Freelance artist 1996-2001 (See guest performances)
Municipal Stages Wuppertal 1992-1996
Cologne City Opera 1989-1992
Prices
First prizes at "District Metropolitan Opera Audition" 1987/88/89
Pedagogical experience
Conductor and choir director of a choral ensemble,
Puerto Rico 1987
Piano teacher at the Academia Discipulos de Christo,
Puerto Rico 1987-1988
Teacher of a master class in singing at the Coservatorio de Musica de Puerto Rico (focus on opera and audition training) 1994
since 1988 private lessons of vocal students and professional singers in Germany and Austria:
Preparation for entrance exams at state universities, competitions, auditions at agencies and theaters, roles preparations
Masterclass and jury member for competition in Bogota, Colombia 2015
Masterclass at the Interamerican University in San German, Puerto Rico 2016
since 2016 University Professor at the
Musik und Kunst Privat Universität in Wien 
Radio recordings
WDR Cologne:
J. Rodrigo "Cuatro madrigales amatorios"
Concierto de Zarzuela
The flower of Hawaii
Autumn Music Days Bad Urach:
J. Raff: "Benedetto Marcello"
NDR Hanover:
Latin American Christmas Concert
Antonio Salieri
"La Passione"
(Christoph Sperling, Deutschlandfunk 2004)
Giuseppe Verdi
"Requiem"
(Markus Bosch, 2005)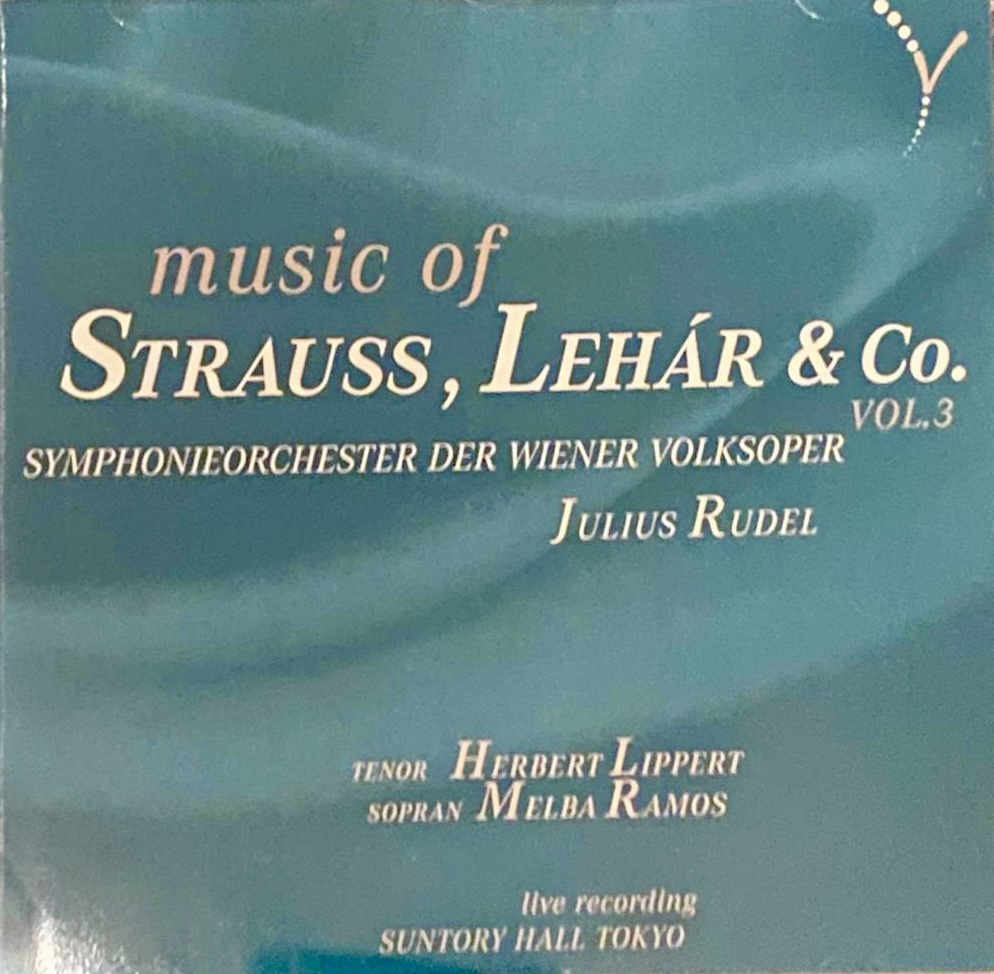 "Music of Strauss,
Lehár & Co."
(Julius Rudel, 2007)
Vienna Volksoper "Operetta Live
(ORF 2)
It is easy to sing,
if everything goes well,
but if not,
it is still better to sing ...
Deutsche Staatsoper, Berlin
Deutsche Oper, Berlin
Komische Oper, Berlin
Staatstheater, Bielefeld
Oper der Stadt Bonn
Theater der Freien Hansestadt, Bremen
Deutsche Oper am Rhein, Düsseldorf Freiburger Kammerorchester
Reiseopera Enschede, Holland
Oper der Stadt Köln
Nationaltheater, Mannheim
Städtische Bühnen, Osnabrück
Volksoper, Wien (Österreich)
Wiener Kammeroper, Wien (Österreich)
Opern Air Festival, Gars am Kamp (Österreich)
Palais de Garnière, Paris (Frankreich)
Opera Carlo Felice, Genova (Italien)
Teatro Bellini, Catania (Italien)
Opera Lèsna, Sopot (Polen)
Pfingsten Festspiele, Salzburg
Schwetzingen Festspiele, Schwetzingen
Teatro Principal, Valencia (Spanien)
Catedral de Alcalá de Henares (Spanien)
Het Concertgebouw in Amsterdam (Holland)
Händelfestspiele in Halle
Teatro Liceo in Salamanca (Spanien)
WDR Rundfunkorchester Köln
Landestheater Salzburg
Mozartwoche 2003 in Salzburg
Hamburgische Staatsoper
Saarländisches Staatstheater
Iglesia Concatedral de Cacéres (Spanien)
Catedral de Badajoz (Spanien)
Gran Teatro del Liceu, Barcelona (Spanien)
Catedral de ciudad Real (Spanien)
Catedral de Cuenca (Spanien)
Palau de la Mùsica, Valencia (Spanien)
Teatro Gayarre, Pamplona (Spanien)
Teatro Arriaga de Bilbao (Spanien)
Auditorio Nacional de Música de Madrid (Spanien)
Japan: Tokyo, Osaka, Sapporo, Kyoto, Yokohama
Teatro Victoria Eugenia, San Sebastián (Spanien)
Auditorio Palacio de Congresos Zaragoza (Spanien)
Teatro de la Opera, San Juan (Puerto Rico)
Opera de Puerto Rico
Westchester Hudson Opera Company, New York (U.S.A.
Konzerthaus Dortmund (Deutschland)
Hessisches Staatstheater Wiesbaden (Deutschland)
Stadthalle Metzingen, Herbstliche Musiktage Bad Urach (Deutschland)
Stadthalle Wuppertal
Wiener Musikverein
Konzerthaus Sao Paolo (Brasilien)
Mozart Festspiele in Würzburg
Opera Comédie, Montpellier
NDR Rundfunkorchester, Hannover
Staatsoper Hannover
Staatstheater Nürnberg
Theater Basel, Schweiz
Festival Solomija Krushelnytska, Lemberg
Mark Piollet
Christoph Spering
James Conlon
Simone Young
Gustav Kuhn-Bonn
Nicholas Harnoncourt
Markus Bosch
Laurence Gilgore
Jan Michael Horstmann
Stefan Klieme
Jonathan Seers
Arno Hartmann
Günter Neuhold
Julius Rudel
Alfred Eschwé
José Pons
Asher fish
Peter Gülke
Sebastian Weigle
Arthur Fagen
Rainer Mühlbach
Matthias Kuntzsch
Martin Haselböck
Toshiyuki Kamioka
Josep Caballe
Vladimir Jurowski
Hilary Griffits
Leopold Hager
Christoph King
Marzio Conti
Julia Jones
Guido Mancusi
Roberto Paternostro
Stefan Herheim
Rudolf Bibl
David Levi
Nicholas Milton
Andreas Schüller
Tetsuro Ban
Hubert Soudant
Jürgen Rose
Pina Bausch
John Dew
Lindsay Kamp
Georges Delnon
Holk Freytag
Bernd Gottschalk'- Christine Mielitz
Friedrich Meyer-Oertel
Johannes Weigand -Franco Gratale
Werner Schroeter
Jaime Martorell
Bodo Igesz
Geoffrey Layton
Joan Font
Robert Herzl
Karel Drgac
Gina Lapinski
Johannes Koegel-Dorfs
Dmitry Bertman- Sabine Hartmannshenn
Niels-Peter Rudolph
Achim Freyer
Jehan Francois Boucher
Helmut Lohner
Hans Gratzer
Andreas Homoki
Michael Temme
Michael Hampl
Elke Lang
Harry copper
Karin Mauksch
Linda Brovsky
Hermann Schmidt-Rahmer
Renault Doucet
Leonard Prinsloo
Gernot Kranner Sebastian Wecker
Harry copper
Dietrich W. Hilsdorf